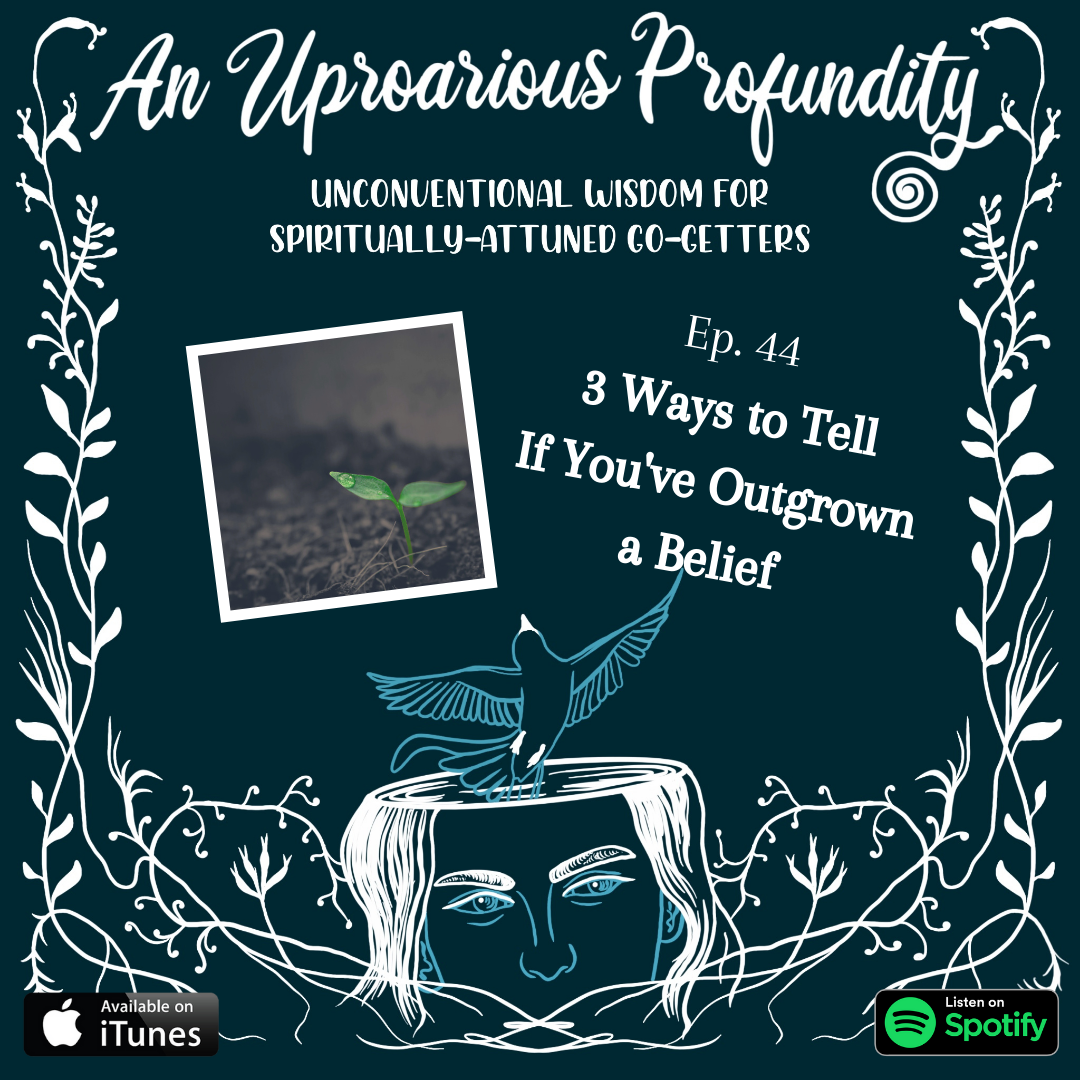 Lowcut shirts are sinful, every human needs to be Christian, and do not cuss in front of the other gender are a few of the beliefs that I have outgrown. How do we know when we have outgrown a belief? Perhaps these 3 ways to tell will serve you as they served me on my journey. Enjoy, friend! 
.
Let's continue the fun over on Instagram  or Facebook and be sure to subscribe so your lil' phone will let you know when the latest unconventional wisdom drops.
If you enjoy this show, could you take a moment to rate and review the podcast on your platform of choice? :) This will help fellow spiritually attuned go-getters who are hungry for this type of content find it.