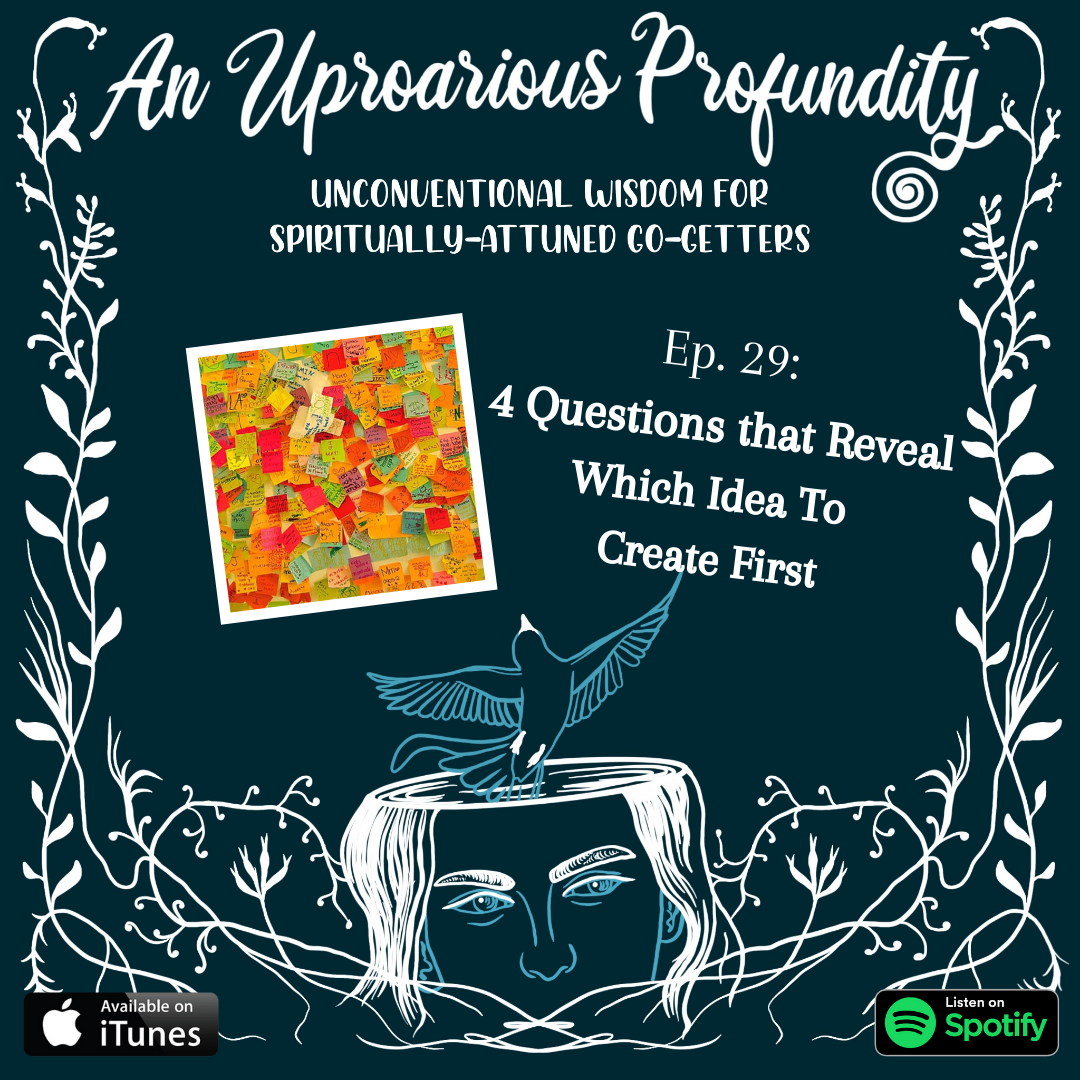 This is common for creatives who don't want to be tied down. They want to stay free to follow as inspiration leads via lots of ideas.  But....could there be a deeper issue at play here when we say things like, "My problem with starting is just that I have too many ideas"? 
.
In this episode, we explore 4 questions that, once answered, the idea within you that is ready to be created and serve others will become crystal clear. You will then be able to serve others with the said idea with much more joy, focus, and ease. Get ready, friend, we're gonna have a real good time. 
.
Let's continue the fun over on Instagram and be sure to subscribe so your lil' phone will let you know when the latest unconventional wisdom drops.
.
If you enjoy this show, could you take a moment to rate and review the podcast on your platform of choice? :) This will help fellow spiritually attuned go-getters who are hungry for this type of content find it.
.
[LINKS IN THIS EPISODE]